John Lewis sees tougher times after profit jump
LONDON | Wed Mar 9, 2011 - John Lewis JLP.UL said it would counter a worsening outlook by investing in prices, service and new stores after the British retailer posted a 20 percent rise in full-year profit on the back of rising market share.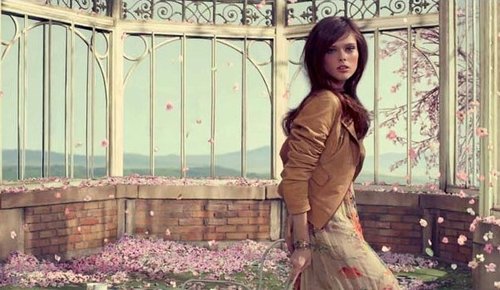 John Lewis visual
The 147-year-old employee-owned group also said on Wednesday it would pay an increased bonus of 18 percent of annual salary to more than 73,000 staff, known as partners, even though it expected trading conditions to deteriorate.
An increase in VAT (sales tax), rising unemployment, and public sector spending cuts are set to impact consumer spending.
"The consumer is clearly feeling cautious and confidence is fragile at the moment," said Chairman Charlie Mayfield.
"It sort of feels like the country is waiting for exam results a little bit and we're not quite sure what the future will hold beyond it," he told reporters.
But he said previous and planned investment at the group, which owns 28 department stores, four John Lewis "at home" stores, 244 Waitrose supermarkets and an online business, meant it was well placed to weather any storm and emerge stronger.
Having invested 493 million pounds in 2010-11, it would spend 600 million pounds this year on new and existing stores, and internet initiatives, creating 4,300 jobs.
"I do think what we'll see is a return to slow growth in consumer expenditure, maybe from around about Easter onwards," said Mayfield.
"We have not yet seen inflation coming through at the levels reported and we remain committed to improving value for our customers in the year ahead," he said.
Inflation at the firm's department stores was running at about 4 percent and was about 2.7 percent in Waitrose.
WORRIED CONSUMERS
British shop price inflation rose to its highest in more than two years in February, a survey said on Wednesday.
On Tuesday, a survey showed British retail sales in February fell at their fastest annual pace in 10 months, while another showing house prices still dropping added to the gloom.
Consumers have been increasingly less prepared to spend as muted earnings growth and higher inflation bites into real incomes. They are also worried about government cuts related job losses and welfare reductions as well as higher interest rates.
Last week, analysts at
Morgan Stanley
said if interest rates went up the retail outlook could deteriorate rapidly, pointing out that the proportion of mortgage holders on fixed rates has fallen 40 percent since mid-2007.
With sales falling, retail industry body the British Retail Consortium last month wrote to finance minister George Osborne urging him to avoid new burdens and remove existing ones in his March 23 budget speech.
John Lewis said profit before the staff bonus and tax rose to 368 million pounds in the year to January 29, helped by its strength among affluent consumers who coped better than lower income groups in the economic downturn.
The group, the only major British retailer to publish weekly sales figures, said total sales rose 10.6 percent to 8.21 billion pounds, boosted by a record Christmas.
Operating profit at John Lewis department stores rose 22.2 percent to 201 million pounds. At Waitrose it rose 3.0 percent to 275 million pounds.
Like-for-like department store sales were up 0.5 percent in the first five weeks of 2011-12, and up 5.1 percent at Waitrose.
The staff bonus, up from 15 percent last year and equivalent to more than nine weeks pay, totalled 194.5 million pounds.
Mayfield said comparing the partnership bonus with recent bankers' bonuses was "talking apples and something that wasn't in the fruit category."
But he said "transparency is a good thing, fairness is a good thing."
(Editing by Mark Potter, Dan Lalor and Jane Merriman)
© Thomson Reuters 2022 All rights reserved.