Jones Apparel to refresh namesake brand
NEW YORK, May 12 (Reuters) - A top item on the agenda for Richard Dickson, Jones Apparel Group Inc's (JNY.N) new president, is to revitalize its namesake Jones New York brand as the company enters a new phase of growth that could include acquiring more luxury brands.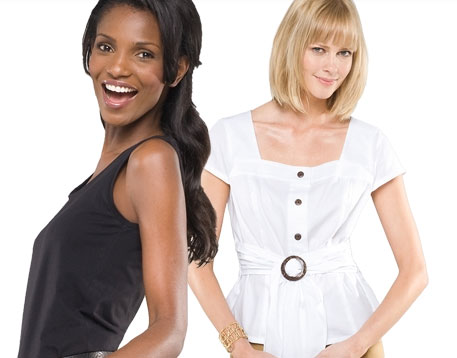 Jones Apparel
Just three months after joining the company as president and chief executive officer of Jones' branded businesses, Dickson told reporters on Wednesday 12 May that the company was working on a new marketing and advertising campaign for the 38-year-old brand.
"We are well down the road of introducing a new ... advertising and marketing plan for Jones," Dickson said, adding that "all options are on the table" including the possibility of revamped merchandise and a collaboration with an external designer.
He said the sweet spot of the brand was selling career looks to women aged 45 and older, but that he wanted to introduce it to younger women as well.
Dickson joined the clothing, shoe and accessories company from toy maker Mattel Inc (MAT.O), where he ran the Barbie brand globally. Jones Chief Executive Wesley Card said Dickson's appointment was about bringing fresh ideas and strong brand management to company, rather than planning for his succession.
"I have no retirement plans," Card said.
NEXT PHASE OF GROWTH
Brands like Jones New York and Anne Klein position Jones Apparel toward the classic, traditional end of the fashion spectrum, while its Nine West brand is in between classic and contemporary, Card said.
"We don't have a lot in the contemporary or in the higher end," Card said. "We're thinking about the next phase of growth, looking for white spaces in our portfolio." He cited "accessible luxury" brands as an interesting area.
He said the company was on the lookout for smaller-sized acquisitions, noting that deals in the $200 million range are "a nice size".
The company said last week that it agreed to buy designer shoe brand Stuart Weitzman for an initial cash payment of $180 million. In February it bought designer clothing brand Robert Rodriguez for $28 million.
Card said the company would consider expanding the Stuart Weitzman brand into women's sportswear but that it might lend itself more to eveningwear.
In addition to acquisitions, Dickson said the company was looking for growth by licensing brands, possibly creating brands and by expanding abroad.
The company is also testing a handful of new shoe store formats called shoeWoo, which sell several of its brands including Enzo Angiolini, Bandolino and Rachel Roy in a larger space, in contrast to its other smaller, single-branded stores.
While early results are positive, Card said he wants to continue testing it.
"Investors often press us about this because they want to know when we're going to have a 50-store chain and when we're rolling it out," Card said. "I really want to go through a little bit longer cycle before we go out and sign a bunch of leases."
While the ultimate makeup of shoeWoo stores is yet to be seen, Dickson said there were signs that the stores could support more brands, including those not made by Jones Apparel Group.
In its first quarter, reported in April, Jones earned 47 cents per share, excluding items, on net sales of $876.1 million.. The company has forecast 2010 sales to range from $3.4 billion to $3.54 billion. (Reporting by Martinne Geller; Editing by Tim Dobbyn; editing by Carol Bishopric)
© Thomson Reuters 2023 All rights reserved.