K-Swiss Q3 beats Street, raises '08 outlook
* Q3 shr $0.00 beats estimate of $-0.09
* Rev of $95.8 above estimates by $22.9 mln
* Palladium acquisition boosts revenue
* Raises 2008 outlook
Nov 5 (Reuters) - Athletic-shoes maker K-Swiss Inc posted better-than-expected quarterly results, helped by the acquisition of Palladium SAS and raised its 2008 outlook.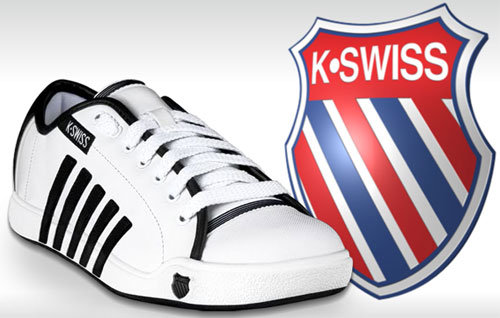 www.Kswiss.com
But the company, which sells its products under the K-Swiss and Royal Elastics brands in the United States and Europe, said the uncertainty caused by the credit markets disruption and likely recession present substantial challenges.
"Excluding Palladium, our financial results and backlog confirm the deteriorating global outlook for K-Swiss in 2008 and 2009," Chairman Steven Nichols said in a statement.
The company's latest quarter included sales of $9.9 million from footwear maker Palladium, which it acquired in July.
The company's worldwide futures orders with start ship dates from October through March 2009 were down 29 percent to $102.8 million at Sept. 30, compared with a year earlier.
K-Swiss posted a net loss of $100,000 in the third quarter, compared with a profit of $12.8 million a year earlier.
The company, which sells athletic, training, and children's shoes, apparel and accessories, said its current outlook reflects a significant decline in domestic revenue, slowdown of international operations and investments in product development and marketing.
K-Swiss, which competes with larger rivals Nike Inc and Adidas AG , now expects earnings of about 60 cents to 85 cents a share, on revenue of about $329 million to $344 million.
In July, the Westlake Village, California-based company had forecast earnings of 50 cents to 65 cents a share, on revenue of about $300 million to $320 million.
Shares of the company closed at $14.02 Tuesday on Nasdaq.
For the press release, please double-click . For the alerts, double-click (Reporting by Dilipp S. Nag in Bangalore; Editing by Amitha Rajan)
© Thomson Reuters 2023 All rights reserved.