Kuyichi opens first shop in Manchester
Dutch denim brand chooses British soil to implant its first store. Kuyichi's eco-friendly ethos stands out first and foremost.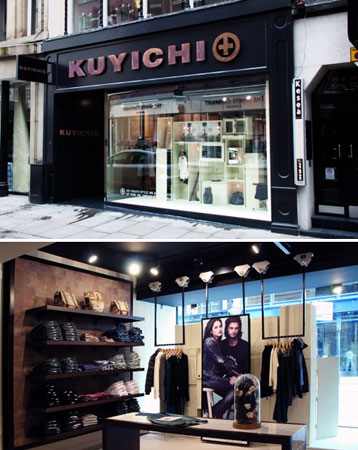 First Kuyichi Shop in Manchester
This is a first for the denim brand Kuyichi launched in 2001. Despite its presence in about 500 outlets in Europe but also in Australia, the brand begins with its first ever store launch in England.
In Manchester, 28 King Street, the shop Kuyichi spreads over 126 square metres. Its collections include unisex organic cotton jeans, natural and recycled material-made clothes which contain polyester, quick-drying Tencel, eco textile fiber Lenpur, leather and hemp plant extracts.
"We want to surprise because we are different," says CEO of Kuyichi,
Leo Cantagalli
, "If our products are simple, they are above all good quality and long-lasting."
Copyright © 2022 FashionNetwork.com All rights reserved.