La Samaritaine in Paris becomes full property of LVMH
LVMH takes full control of the bygone parisian department store La Samaritaine. The French luxury group purchased the remaining 40.1% of the shares from the Cognacq-Jay foundation who desisted ownership.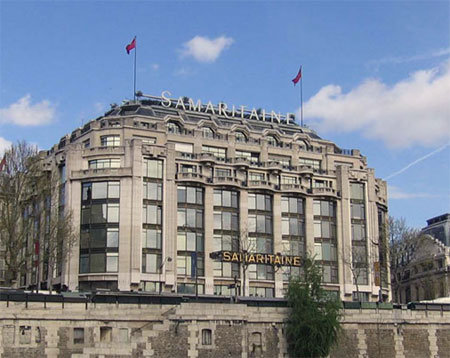 View of La Samaritaine's south façade
About a year ago the City Hall of Paris rejected the foundation's proposed project to bring back to life La Samaritaine. Now,
Bernard Arnault
, CEO of LVMH, has found a way to push forward the venture. Construction should begin by mid 2011 by the japanese architecture firm Saanaa who also conceived the New Museum of Contemporary Art in NY, according to Reuters.
Its retail surface area will amount to 23,000 m² (75,459 square feet), while 7,000 m² (22,965 square feet) will go to subsidised residences, and another 14,000 m² (45,931 square feet) will constitute a hotel overlooking the Seine.
In 2009, LVMH published their annual financial report in which the company owned 57% of its capital, but now having bought the remaining shares from the foundation, it claims full ownership.
Historically, La Samaritaine was closed in 2005 due to a degraded state, but its doors are to open anew in 2013, as was announced last April by Philippe de Beauvoir, former chairman of
Le Bon Marché
Group (LVMH), in the French newspaper Les Echos.
Christian Layolle
Copyright © 2023 FashionNetwork.com All rights reserved.