Levi's Vintage Clothing unveils its history of denim on the web
Levi's Vintage Clothing wants fans of the brand to delve into its history. The label, which is part of the brand's premium denim division, has launched its own website where users can get up to speed on the saga of Levi's blue denim. The brand uses multimedia to present and explain the evolution of eight styles of its 501.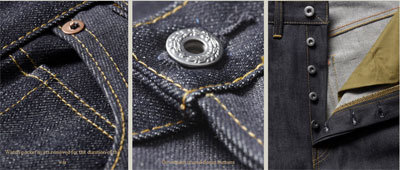 levisvintageclothing.com
For example: the 1944 model. As part of the war effort, the United States' government had asked manufacturers to limit their use of metal and fabrics. Levi's responded but cutting down on the number of rivets on its jeans. Or the 1890 501 jean, which was the first style created after Levi's rivet patent, held since 1873, had expired.
But above all, Levi's Vintage Clothing, which is managed by the premium autonomous division Levi's XX that also includes Made & Crafted, will allow fans to easily find its list of multi-brand boutiques. "The site lets us show and explain the products in detail. To share our archives. And to show the selective product distribution," said Arturo Carrero, Global Marketing Director at Levi's XX. For now the site is available in English and Japanese, with more languages to be added soon.
Copyright © 2023 FashionNetwork.com All rights reserved.