Li & Fung set to buy Hang Ten for $347 mln
HONG KONG - Hong Kong group Li & Fung, controlled by the billionaire Fung family, is set to buy Hang Ten for about HK$2.7 billion ($347 million), a source with direct knowledge of the matter told Reuters on Monday.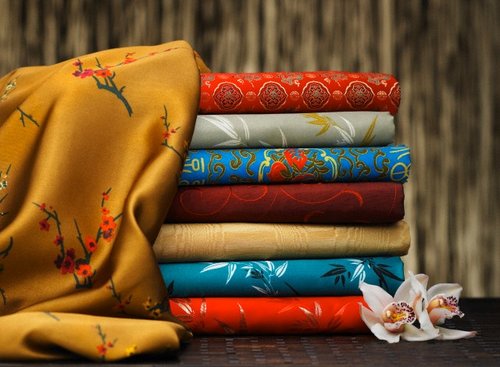 Photo: Corbis Images
Li & Fung, a major supplier of merchandise to U.S. retailers Target Corp and Wal-Mart, is offering HK$2.70 per Hang Ten share, a 59 percent premium over the last traded price, said the source, who declined to be identified.
It has already received acceptances of 69 percent from Hang Ten shareholders and will delist the target if it gets above 90 percent, the source said.
Founded in 1906 as a porcelain and silk trader in southern China during the Qing dynasty, Li & Fung is an exporter of consumer products and has grown through acquisitions.
Hong Kong-based investment holding company Hang Ten designs, markets, retails and wholesales apparel and trademarks. The company had about 790 retail stores under the brands Hang Ten, H&T and Arnold Palmer at end-March covering Taiwan, South Korea, China, Singapore, Malaysia, Hong Kong and Macau.
Li & Fung's previous acquisitions include British high street and mass retail apparel supplier Visage Group and beauty industry company Jackel Group.
Its Perfect Lead unit is set to make the offer, the source said. Hang Ten stock has been suspended since Dec. 16. The two companies could not be reached for comment.
Li & Fung has a global sourcing network of around 240 offices and distribution centers in over 40 economies. Its shares are down about 37 percent this year, compared with a 22 percent fall in the benchmark Hong Kong share index.
Hang Ten, whose shares are down about 27 percent in 2011, operates in soft goods and hard goods, in north America, Europe, Australasia, and central and Latin America.
Earlier this month, ratings agency Standard & Poor's said it saw Li & Fung's aggressive growth strategy, mainly through acquisitions, as a risk to its stable A-minus rating.
Citigroup is the sole financial advisor on the deal, and is providing a committed loan facility to back the transaction, the source said. ($1 = 7.784 HK dollars) (Reporting by Stephen Aldred; Editing by Denny Thomas and Dan Lalor)
© Thomson Reuters 2023 All rights reserved.