Li & Fung shares suspended ahead of IDS delisting
Aug 10 (Reuters) - Trading in shares of consumer goods exporter Li & Fung Ltd (0494.HK) was suspended on Tuesday pending a statement on a plan to take Integrated Distribution Services Group Ltd (IDS) (2387.HK) private, the companies said in filings to Hong Kong bourse.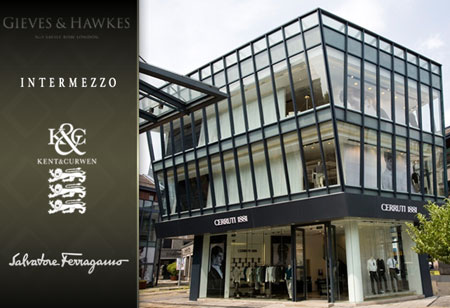 Li & Fung owns luxury retailer Trinity who operates brands such as Cerruti and JV Salvatore Ferragamo
IDS, with a market capitalisation of HK$5 billion ($643 million) and controlled by Li & Fung Group, provides integrated services to its customers in Asia in areas including manufacturing, logistics and marketing.
Li & Fung Group also encompasses exporter Li & Fung Ltd, convenience store operator Convenience Retail Asia Ltd (CR Asia) (8052.HK) and luxury menswear retailer
Trinity
Ltd (0891.HK).
Shares of CR Asia rose 8.4 percent to HK$2.70 on Tuesday morning, the highest since April 2008. Trinity gained 0.76 percent.
"It was a bit of surprise to see a privatisation deal as we only expected to see some M&A deals," said Alex Wong, a director at Ample Finance. "It will enhance the valuation of the company, but it doesn't seem particular exciting."
Company executives were not immediately available for comment.
Shares of Li & Fung surged 5 percent on Monday ahead of the release of its first-half earnings on Thursday. Analysts generally expected the company to post strong growth as revenue increased, profit margin improved and newly acquired assets began contributing to revenue.
Shares of IDS jumped 14.8 percent to HK$15.42 on Monday, the highest since June 2008.
(Reporting by Jimmy Tsim and Donny Kwok; Editing by Chris Lewis)
© Thomson Reuters 2022 All rights reserved.