Loehmann's says fulfilling financial obligations
NEW YORK, April 6 (Reuters) - Off-price clothing chain Loehmann's denied a report in the New York Post on Tuesday 6 April that it had missed a $6 million interest payment on its debt last week.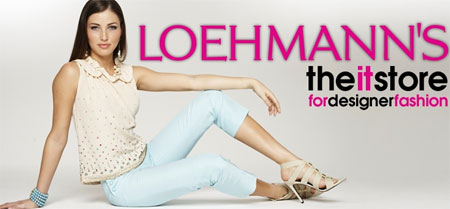 Photo: www.loehmanns.com
The Post, citing sources close to the situation, also said suppliers to the company were holding back shipments due to its deteriorating financial situation.
"The premise of today's New York Post story is patently untrue. Loehmann's has fulfilled its financial obligations to its business partners and specifically, has made its debt interest payment on time, as scheduled," Loehmann's Chief Executive Jerry Politzer said in a statement.
A Loehmann's spokeswoman could not immediately comment on the status of supplier shipments.
The retailer is owned by Dubai investment group Istithmar, the overseas investment arm of Dubai World, which also owns luxury icon Barneys New York.
Istithmar has been trying to shore up Barneys in the wake of a sharp pullback in consumer spending and has defaulted on payments for prime New York properties.
An Istithmar spokeswoman declined to comment. (Reporting by Dhanya Skariachan and Chelsea Emery; Editing by Derek Caney, Dave Zimmerman)
© Thomson Reuters 2022 All rights reserved.