Louis Vuitton and Yayoi Kusama: polka dots take over the world
The Vuitton-Kusama collection has just been unveiled, and has surprised many by its size but also by the number of projects that the LVMH fashion house is planning to promote it. The womenswear collection (shoes, bags, sunglasses, ready-to-wear, watches and jewellery) should, according to Marc Jacobs, "introduce Yayoi Kusama and contemporary art in general to a wider public, which has always been Louis Vuitton's aim".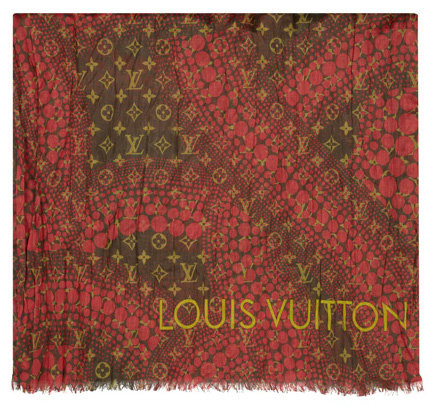 Two obsessions – for the monogram and polka dots – are brought together / Photo: Louis Vuitton
The collaboration will appear in all of Louis Vuitton's boutiques – 463 throughout the world in total – as of July. And let's not forget the seven pop-up shops whose concept takes its inspiration straight from the work of Yayoi Kusama which is characterized by a clinical obsessions with polka dots (the artist apparently asked to be sectioned, but in vain).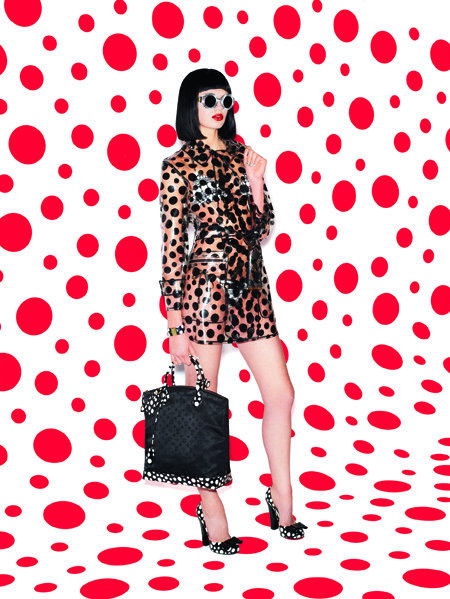 Trench-coat, swimsuit, sunglasses, bag and heels / Photo: Louis Vuitton
The first Louis Vuitton – Yayoi Kusama pop-up shop will open in in Soho in New York on 10th July. Two days later and not far away, the Japanese artist's retrospective will open at the Whitney Museum. Six other pop-up shops housing the collection will then open for between four and eight weeks each, in Hong Kong, Singapore, Tokyo (
Isetan
and
Dover Street Market
) and London (
Selfridges
). The coloured polka dots and reptile motifs will take over 860 square feet at the
Printemps
Haussmann department store in Paris between 23rd August and 21st October.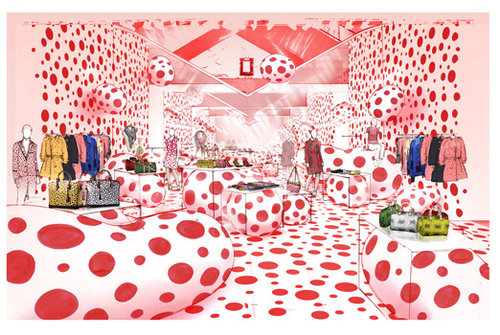 The concept for the pop-up shop at Printemps Haussmann / Photo: Louis Vuitton
Whilst Marc Jacobs may have already worked with artists such as Stephen Sprouse and
Takashi Murakami
for Louis Vuitton, the collaboration between the French fashion house and 82 year old Kusama's work is a clear step up in terms of engagements. It has led to the development of a whole new retail strategy and a new store concept. What's more, a second lot of items from the collection should arrive in Louis Vuitton stores in October 2012.
Copyright © 2023 FashionNetwork.com All rights reserved.