Luxottica wins licence for Tory Burch eyewear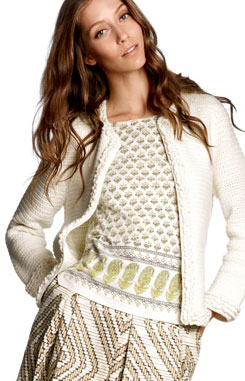 Tory Burch collection automne-hiver 2008/2009
MILAN, Jan 28 (Reuters) - Italian eyewear maker Luxottica SpA (LUX.MI) has won the licence to design and distribute Tory Burch and TT brand glasses, it said on Wednesday, in a deal a company source said should bring revenue of $30 million a year.
Luxottica, whose brands include Prada and Ray-Ban, said the licence would run for six years from January 2009 and would then be renewable for another four years.
Tory Burch was launched in 2004 and won an industry award for designer of the year in 2008.
The source at the company said revenue should reach the $30 million level once the deal was fully up and running.
"Thanks to this new licence, which shows how we continue to invest even when times are difficult, we are ... strengthening our positioning in the U.S. department store segment," Luxottica's head of marketing, Antonio Miyakawa, said in the statement.
Luxottica bought U.S. eyewear maker Oakley in 2007. (Writing by Jo Winterbottom; Editing by David Holmes)
© Thomson Reuters 2022 All rights reserved.