LVMH first half profit pulled down by wine and jewellery
PARIS, July 27 (Reuters) - LVMH (LVMH.PA), the world's biggest luxury group, on Monday 27 July posted a 12 percent drop in first-half operating earnings, dragged down by its wine, spirits, watch and jewellery businesses.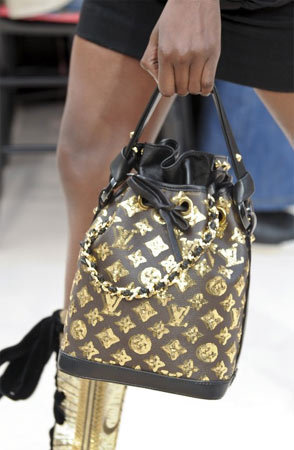 Louis Vuitton, of the LVMH group, autumn-winter 2009/2010 - Photo: PixelFormula
Profit from recurring operations dropped to 1.36 billion euros from 1.54 billion a year earlier, LVMH said in a statement. Nine analysts polled by Reuters had an average profit estimate of 1.34 billion.
LVMH said profit "increased tangibly in the brands that control their distribution, like, for example, Louis Vuitton. The brands distributed by third parties, on the other hand, suffered a massive destocking impact by these distributors".
The wines and spirits division posted a 41 percent drop in profit, while watches and jewellery generated 73 percent less earnings.
Group sales inched up 0.2 percent in the first half to 7.81 billion euros, driven by gains at its fashion and leather goods business. Net profit dropped 23 percent to 687 million euros.
"Reassured by the good resilience in the first half of the year, the group approaches the second half with confidence," LVMH Chief Executive Bernard Arnault said in a statement.
The group said it would continue to gain market share thanks to a number of product launches planned before the end of the year, geographic expansion and cost management.
The group also said that its board would meet on July 29, when it would decide on a proposed interim dividend of 0.35 euros a share.

REGIONAL RESULTS

While enjoying strong demand in China and a sustained appetite from consumers in the United States and Europe, trading in Korea worsened, affected by a drop in Japanese buyers' purchases.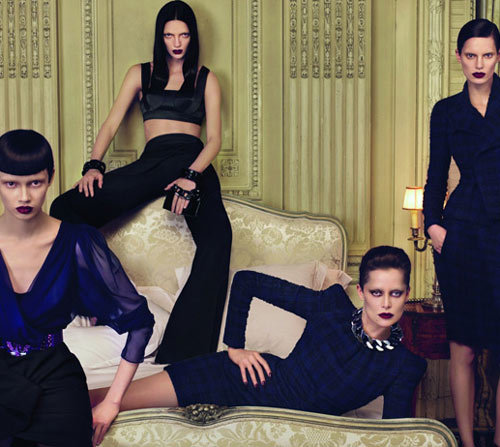 Givenchy, of the LVMH group - Mert Alas and Marcus Piggott
"Asia was a bit lower (in the second quarter) than the first quarter due to the fact that the Korean business, which was really booming in the first quarter was less strong in the second quarter with the Japanese travelling less," LVMH Finance Director Jean-Jacques Guiony said during a conference call.
"We had slightly lower organic growth at Vuitton in the second quarter than in the first quarter, meanly due to the Asian busines."
But LVMH, which declined to divulge quarterly comparable sales growth figures for Louis Vuitton, said the luxury brand enjoyed double-digit revenue growth during the first half on a published basis.
"Region by region, the second quarter was roughly comparable to the first quarter, particularly when it comes to Europe and to the US," Guiony added.
LVMH posted late on Monday 27 July a 12 percent drop in first-half operating profit on the back of flat sales.
The stock, which gained more than 2.8 percent in morning trade, was flat at 1416 GMT.
(Reporting by James Regan and Astrid Wendlandt; editing by Karen Foster and Greg Mahlich)
© Thomson Reuters 2022 All rights reserved.