LVMH says has no plans to sell Kenzo
PARIS, May 21 (Reuters) - LVMH (LVMH.PA) said it had no plans to sell Kenzo, denying a report in Les Echos that said the luxury group was looking for potential buyers for the loss-making fashion brand.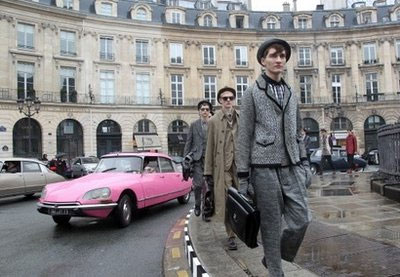 Kenzo at Paris Fashion Week - Photo: AFP/Pierre Verdy
The newspaper estimated the fashion house's annual sales to be around 150 million euros ($186 million). Kenzo, unlike many fashion brands, still runs its cosmetics and perfume operations in-house.
"LVMH has no plans to sell Kenzo," a spokesman for LVMH said on Friday 21 May.
The spokesman declined to comment further on the report, which said LVMH had started the sale process of its La Brosse and Dupont unit, maker of hairbrushes and other body care products, which would be valued at around 50 million euros.
Les Echos said the business had already been on sale for two months.
LVMH shares were up 0.3 percent at 83.66 euros by 0918 GMT. ($1=.8054 Euro) (Reporting by Matthieu Protard and Astrid Wendlandt; Editing by James Regan)
© Thomson Reuters 2023 All rights reserved.