Lycra : more than 26,000 counterfeit swimsuits seized in Italy
Italian customs officials have announced the seizure of around 26,000 ladies' swimsuits made in China and on their way to Rome. The shipment contained counterfeit versions of the Lycra brand.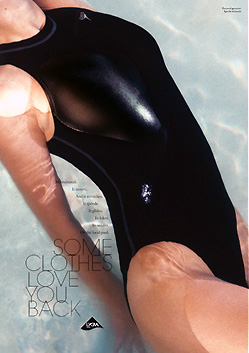 Inditex - Lycra
No less than 137 packages holding swimsuits have been identified and seized by customs at the Ponte Chiasso on the 8th of April. The truck carrying the products in question came from Great Britain, where the shipment had arrived by boat some days earlier. The products were due to be delivered in Rome, from where they would have undoubtedly been distributed across multiple stores in the country.
Max Wiesendanger, executive vice-president of
Invista
Apparel (owner of Lycra) for Europe and South Asia explained irritably, "our clients expect us to uphold the quality of the fibre brand Lycra present in products such as swimsuits and underwear".
"The counterfeiting of brands is taken very seriously by Invista. The name of the fibre brand Lycra is synonymous with quality, performance and innovation, and we will continue measures to stop the production, distribution and the sale of products which illegally use the name of our brand".
By Jonathan Fulwell (Source: Matthieu Guinebault)
Copyright © 2023 FashionNetwork.com All rights reserved.