Maidenform opens up to French retail network for Spring-Summer 2013
American lingerie brand Maidenform has laid out its ambitions for Europe and more particularly for France. After creating the position of European vice-president – which went to Gérard Malmont (formerly of Liz Claiborne-Mexx) – last January, its European development is taking shape. Already well-established in Great Britain, Scandinavia, Benelux and Spain thanks not only to its own brand but also its licence for Donna Karan lingerie, the group is focusing first of all on strengthening its presence in Germany where it has just established a sales division. Then, in the next few months, it'll be France's turn.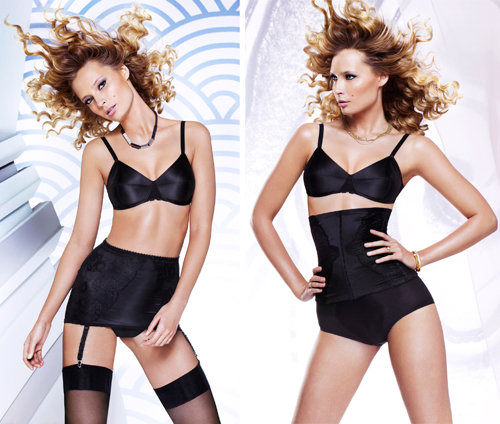 Maidenform's retro capsule collection, to celebrate the brand's 90th anniversary
Currently only available in France through online retailers (
La Redoute
, les 3 Suisse and before long
Amazon
), with Donna Karan Intimates also available at concessions stands in
Printemps
and
Galeries Lafayette
, the group means to target the multi-brand sector for Spring-Summer 2013.
"France has perhaps been less of a priority in Europe in our eyes and the group hasn't done anything there yet as it was thought that the market was too saturated", explained Gérard Malmont. "But I think that we still have something to offer thanks to our expertise in comfort and shaping – not to mention that our classic collections are taking on a more whimsical and feminine aspect which should appeal more to the European markets, and in particular in France", he added.
To reach specialist retailers more quickly, the brand will be making a return to trade shows – a return and not a first step as, in spite of its absence in recent years, the group did launch itself on the European and French markets once before, back in the fifties.
The group has certainly not forgotten its heritage and this year will celebrate Maidenform's 90th anniversary by releasing a retro, body-sculpting capsule collection. In 2011, the group, which also includes smaller American brands, achieved a turnover of around 450 million euros.
Copyright © 2023 FashionNetwork.com All rights reserved.