Maison Kitsuné in great demand
Kitsuné must now be called 'Maison Kitsuné'. "Because we are more confident in the way we work and in the quality of our products", explained Gildas Loaëc, one of the two founders of the Paris-based label. This confidence is certainly supported by its growing sales figures: self-financed since its launch 10 years ago, Maison Kitsuné expects its turnover for 2012 to reach 8 million euros. Bringing with it an image of internationally renowned Parisian quality and creativity, it is clear why the brand has caught investors' attention. Many of them have already made their interest known, but the two founders have yet to sign an agreement.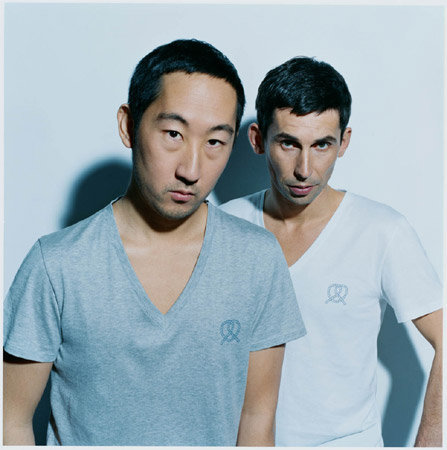 Kitsuné's founders: Masaya Kuroki and Gildas Kitsuné
Among the investors to have approached Maison Kitsuné are Japanese group Jun and American businessman
Andrew Rosen
, the founder and CEO of Theroy who also invested in
Proenza Schouler
this year. Gildas Loaëc commented that proposals are currently "open for discussion".
A new investor could allow Maison Kitsuné to maintain solid growth, as it opens new boutiques in 2012 in New York, Seoul (South Korea) and Tokyo, in addition to the two existing ones in Paris.
As it grows not only as an apparel brand but also as a music label, Kitsuné ("little fox" in Japanese) has expanded its collections. Its simple, timeless and well-thought-out French style has also become well-known thanks to numerous collaborations, with names such as JM Weston, APC,
Schiesser
,
Colette
, etc.
Copyright © 2023 FashionNetwork.com All rights reserved.