Mango's turnover up 11% in 2011, announces plans to expand in 2012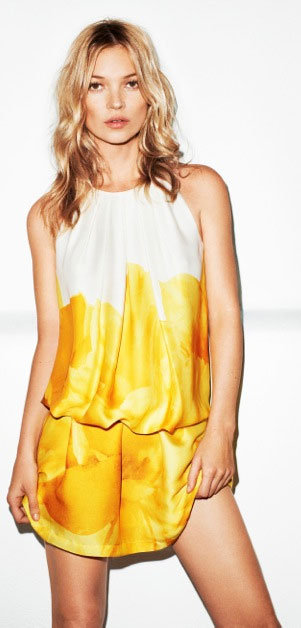 Kate Moss in Mango's Spring-Summer 2012 campaign / Photo: Mango
Spanish fashion brand
Mango
announced on Wednesday turnover of 1.408 billion euros for 2011 – representing an 11% increase compared to the previous year.
Turnover from online sales in particular saw a huge increase in 2011, up 72% on 2010 to 36.2 million euros. The group also announced their plans for 2012 with online retail being one of their priorities, announcing their commitment to expand their current retail platform www.mango.com as well as developing partnerships with other websites.
2011 saw the opening of 644 new Mango stores throughout the world, mainly in Eastern Europe, the Middle East and Asia, and opened their first store in several countries including Sri Lanka and Cambodia.
On Wednesday the group announced that it intends to continue to expand in new and existing markets in 2012. A number of new stores are planned for the Middle East, Europe and South America, but Russia and China remain their key commitments owing to their huge potential – 80 new retail outlets are expected to open in China, and 30 in Russia.
2012 will also see the group entering new markets, with first stores anticipated for both Pakistan and Myanmar.
Copyright © 2023 FashionNetwork.com All rights reserved.