Mario Boselli wants new schedule for Milan trade shows
Italian fashion is considering changing its fair dates, especially in Milan. The President of the Camera della Moda, Mario Boselli, took the initiative by sending letters to the three main Italian trade show organizers – Pitti, White and Fiera Milano.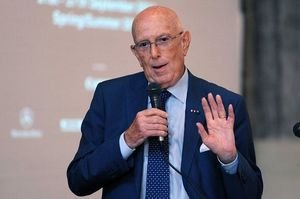 Mario Boselli, president of the Camera della Moda Italiana/ Photo: APCOM
"Regarding runway shows, Italy works well. Our schedules are set until 2014. However, trade show organization does not work! Especially the five disjointed events in Milan, small to medium in scale, sporting names that are unclear or incomprehensible," explained Mario Boselli. 
During the women's fashion weeks, Milan currently hosts a number of different fairs. The list includes White, a show devoted to research and trends; Touch ! NeoZone and Cloudnine, three events organized in Milan since 2006 by Pitti Immagine; and thirdly, MI Milano Prêt-à-porter, the women's ready-to-wear show owned by Fiera Milano. "We must restore order in all this by redesigning the scope of these events and changing their dates. During the September runway shows, three-fourths of sales have already taken place! The brand sales campaigns take place between mid-June and mid-July. It would thus be more logical to hold the fairs earlier during the men's fashion week, which takes place in June," said Boselli. 

The president of the Chamber of Italian Fashion also believes it would be better to separate the segments clearly by relegating menswear and children's events to Florence with the Pitti fairs, while bringing the womenswear events to Milan. "I have been waging this battle for two years now. The French's decision to move up Who's Next Prêt-à-porter Paris to early July strengthens my position," he said.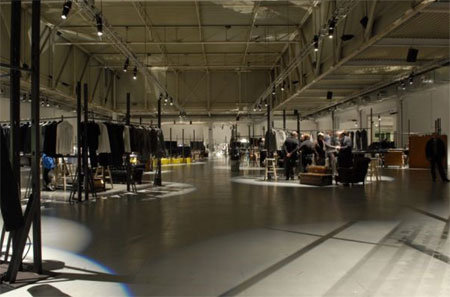 The trade show, White, in Milan
"The idea is not bad. It is right to showcase the women's collections in June, as we did by introducing women's preseason collections at our men's trade show in June. But, in my opinion, the trend part and accessories should remain linked to Fashion Week," said
Massimiliano Bizzi
, CEO of the White trade show.
Copyright © 2023 FashionNetwork.com All rights reserved.