Maroc in Mode and Maroc Sourcing could change dates for 2012
Maroc in Mode and Maroc Sourcing, which took place for the first time together on November 16-18, could be happening earlier in 2012. The two trade shows, which aim to promote the savoir-faire of the Moroccan textile industry, might be brought forward to May or June.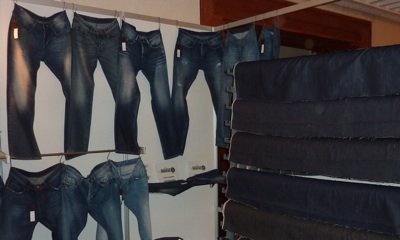 Mafaco showcased at Maroc Sourcing
Mohammed Tazi, head of Morocco's Textiles and Apparel Association, which is the co-organiser, has confirmed that they want to make it an annual event. Most of the 153 exhibitors believe that it would make more sense to move the trade shows to the Spring/Summer season. The location may also be changing: Casablanca, which is easier to access and is closer to manufacturing units, could be the event's next host in 2012. However, nothing has been decided for the time being. "Marrakesh is a beautiful city which enables buyers to combine the useful with the pleasant. But business is easier in Casablanca", explained Chugani Sanjay Kumar, Kiron's administrator. In the meantime, Moroccan industry professionals have noticed a recent decline in stock replenishment orders. But overall they believe that the country is an ideal supplier, in these times when brands rely on short-term supplies and diversify their sourcing. "What Morocco has to offer is distinguished because of its diversity. Here, our industry has been able to adapt itself to fast fashion. It is not a secret to anyone that
Inditex
is our first international client", said
Mohamed Tazi
.
Copyright © 2022 FashionNetwork.com All rights reserved.