Michael Kors makes a glitzy market debut
Reuters - Michael Kors Holdings Ltd shares rose 25 percent in their market debut, a day after the company increased the size of its initial public offering and priced it above the expected range, reflecting a stronger consumer appetite for luxury goods.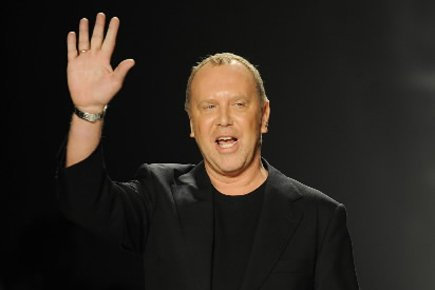 Michael Kors (photo AFP)
The luxury brand had filed for an IPO earlier this month and had hoped to raise up to $911 million in its offering.
The Hong Kong-based company, named after fashion designer Michael Kors -- a judge on TV show "Project Runway" -- is going public at a time when U.S. investors are being highly selective about their IPO investments.
At the current trading levels, the company, backed by investment firm Sportswear Holdings Ltd, has a market value of about $4.75 billion.
Morgan Stanley, J.P. Morgan and Goldman Sachs were the lead underwriters on the offering. (Reporting by Tanya Agrawal and Brenton Cordeiro in Bangalore, additional reporting by Phil Wahba in New York; Editing by Anil D'Silva)
© Thomson Reuters 2022 All rights reserved.