New Look to sell its French chain Mim?
Is New Look planning to handover Mim? That is the wish of the group's founder, Tom Singh, according to English magazine Drapers. But Singh has also apparently postponed the sale of the French fashion retailer, which he had originally bought in order develop his business in France.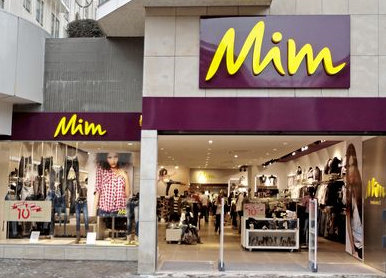 Mim store
At Mim's head office in the Parisian suburb of Thiais, the information is still not official and "a sell-off is not on the agenda". "But it's possible: on one hand, New Look needs money to continue its development. Furthermore, the intended synergies were never realised", commented a source close to the case. The two chains operate differently in terms of back office organisation; they function in a relatively autonomous manner. And this autonomy should increase even more now that New Look's international head office is leaving Thiais to move to Paris. Certain French groups have also been looking at Mim's files recently. All we know is that Mim has been developing its commission-based affiliate program this year, due to budgetary choices made by the British parent company that did not wish to invest on new outlets.
Bruno Joly et Jean-Paul Leroy
Copyright © 2023 FashionNetwork.com All rights reserved.