Nike 6.0 launches first winter collection
Snow wear, for men and women, is top on the sportswear brand's list this winter. This outerwear is focused on functional performance with an emphasis on eco-friendly materials, a first for Nike 6.0.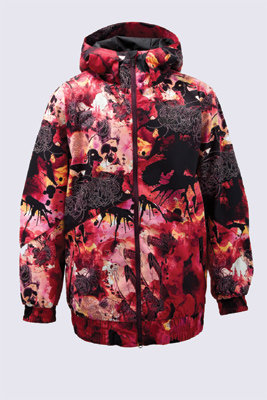 Nike 6.0's Kampai jacket
This range is a journey that begins with a collection of colourful yet technically-made jackets and trousers. The U.S. brand has named every jacket and every pair of trousers from the new collection "cheers" in 13 different languages.
We thus find the Proost parka (Dutch for "cheers") which is lined with goose feathers, and the Saude jacket ("cheers" in Brazil); vintage shape and shell featuring 2-layer recycled twill fabric. All items will cost between 120 to 270 Euros.
Original by Sarah Ahssen. Translated by Rosie Hart
Copyright © 2022 FashionNetwork.com All rights reserved.