Nike sees impact from Tiger Woods absence
By Marius Bosch and Serena Chaudhry
JOHANNESBURG (Reuters) - Nike Inc (NKE.N), the top global athletic apparel and footwear maker, expects the absence of world number one golfer Tiger Woods to have a short-term impact on its golf business.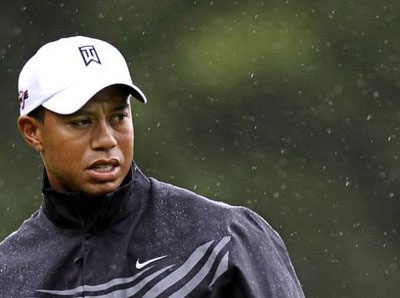 Photo: AFP/File/Timothy A. Clary
Nike Brand President Charlie Denson said on Thursday 21 January the absence of Woods, who has been in hiding since admitting he had cheated on his wife last month, would hurt business.
"Certainly, we don't take the most successful player of this era and subtract it and don't expect a short term impact," Denson said in an interview.
But he added that Nike's golf business was not built around Woods alone. Woods said in December he was taking an indefinite break from golf.
"I think the thing that we feel very strongly about and very good about is that our golf business is not just built around Tiger."
The Nike executive, who is visiting South Africa ahead of the soccer World Cup in June, said he expected the tournament to boost sales.
"Obviously the biggest single driver is around the kit sales and the uniforms worn by the national teams as well as the high-profile players that we work with and the new products that they are wearing. So we would expect to see the increase in sales both here locally as well as on a global basis."
He said the FIFA World Cup was one of the biggest ever marketing commitments for the company.
"This is the largest single marketing event of the year and it represents one of the biggest marketing commitments we've ever made," Denson said.
Nike, which operates in more than 160 countries and is the largest football company in the world, is increasingly focussing on its emerging market businesses, which have been less hurt by the global financial crisis.
© Thomson Reuters 2021 All rights reserved.