Nivea removes 'racist' ad
The ad only had time to appear once in the United States before rage started to build. Published for the first time on the September edition of American magazine Esquire, it gave rise to a huge controversy in the space of a few hours. The ad features a groomed black man tossing a mask of his former self, shown sporting an afro and a beard, with the words "Re-civilise yourself" written across the image. It proved to be too offensive for some, who straight away accused Nivea of being racist, claiming that the ad suggests that a black person's natural hair looks "uncivilised".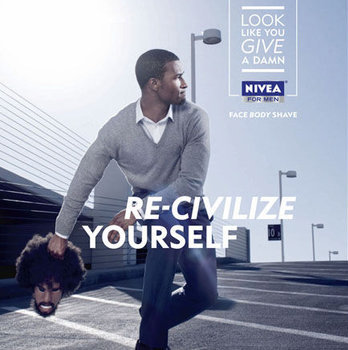 Nivea's ad that enraged the public
Faced with a huge number complaints and accusations, particularly online, Nivea quickly reacted by removing the advertisement from all marketing activities and apologising to those who were offended. However, people in the African-American community have already begun to call for a boycott and some even say singer Rhianna needs to stop her contract with the brand.
Copyright © 2022 FashionNetwork.com All rights reserved.