P&G plans eco-friendly packages for beauty products
Aug 12 (Reuters) - Procter & Gamble Co (PG.N) is planning to use eco-friendly sugarcane-derived plastic to package select beauty products under its Pantene Pro-V, Covergirl and Max Factor labels.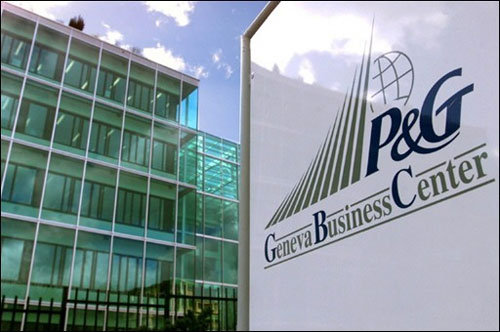 P&G European's headquarters, Geneva
The world's largest household products maker said on Thursday that it chose sugarcane-derived plastic as it was made from a renewable resource, unlike traditional plastic that came from non-renewable petroleum.
Home to brands like Pampers diapers and Bounty paper towels, the company said the initiative will help it "leverage its scale to deliver meaningful environmental improvements."
The company plans to roll out the initiative globally over the next two years, with the first products expected to be on shelf in 2011.
"This innovation is truly consumer-driven. As we talk with women around the world, they tell us that they want to make themselves more beautiful without making their environment less beautiful," said Gina Drosos, Group President, Global
P&G
Beauty.
P&G will source the sugarcane-derived plastic from Braskem SA (BRKM5.SA), which makes the material using ethanol made from Brazilian sugarcane.
(Reporting by Dhanya Skariachan, editing by Dave Zimmerman)
© Thomson Reuters 2023 All rights reserved.