Paul Smith brightens up Evian
After Christian Lacroix, and more recently Jean-Paul Gaulthier, it is Sir Paul Smith's turn to design packaging for Evian bottles for the holiday period.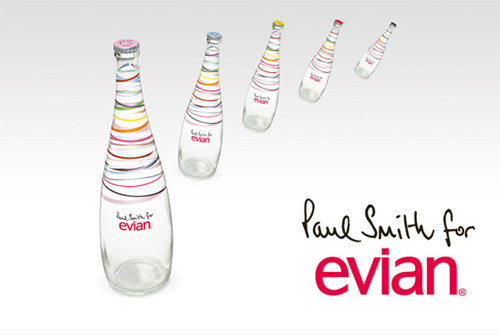 The Paul Smith bottle for Evian
Known for his humour and his optimisim, the English designer has chosen to customise the bottle with "stripes" of vibrant colours, his trademark, around the neck as well as bottle-tops in five different colours signed with the initials P.S.
These bottles will go on sale across France from October 2009.
By Jonathan Fulwell (Source: C. Vautard)
Copyright © 2023 FashionNetwork.com All rights reserved.