Permira cuts stake in Hugo Boss
FRANKFURT - Private equity company Permira said the planned sale of a 6.4 percent stake in Hugo Boss did not mean it was starting a process to exit the German fashion house.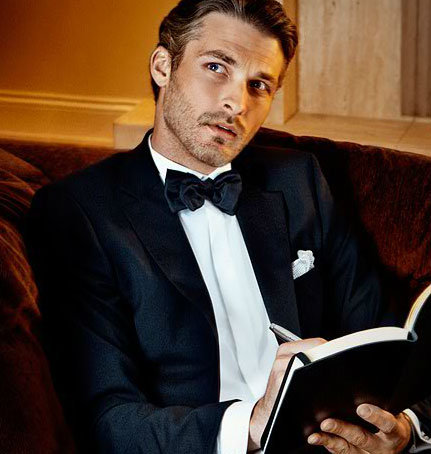 Image from Hugo Boss
The Red & Black holding company, controlled by Permira, intends to sell 4.5 million preference shares in Hugo Boss via an accelerated bookbuild process, Permira said in a statement on Monday.
"This disposal is not the start of an exit process," Joerg Roeckenhaeuser, head of Permira Germany, said in a statement.
"Hugo Boss has continued to perform very strongly under the leadership of CEO
Claus-Dietrich Lahrs
and the Permira Funds remain fully supportive of the recently approved company's growth strategy," he added.
Hugo Boss last week sharply increased its earnings and sales targets for 2015, predicting strong growth in China.
The shares were hit by news of the sale, dropping 5.5 percent in early trades to 68.60 euros at 0805 GMT.
DZ Bank analyst Herbert Sturm said while the placing could cause pressure on the share price, it was positive that the percentage of shares in free float was rising by a third as a result.
Permira first invested in Hugo Boss in 2007. Following the sale, Red & Black will hold some 66 percent of Hugo Boss' total share capital and control 89 percent of the voting rights.
The percentage of preference shares in free float, which are listed on the MDax midcap index, will rise to about 57 percent.
"The group expects the higher free float to further improve the attractiveness of the share among institutional investors and to increase the weighting in the MDax," Hugo Boss said in a statement.
Citigroup has been mandated as bookrunner for the sale.
(Reporting by Victoria Bryan)
© Thomson Reuters 2022 All rights reserved.