Perry Ellis shares tumble on grim outlook
* Sees weak Q3; slashes '09 profit view
* Higher costs, markdowns, weak economy hurt
* Plans to cuts jobs, consolidate Tampa unit to trim costs
* Says has no visibility on Thanksgiving, Christmas seasons
* Perry Ellis stock falls 33 pct; rivals' shares follow (Recasts; adds analysts' comments, background, share movement)
By Dhanya Skariachan
BANGALORE, Nov 13 (Reuters) - Shares of Perry Ellis International Inc plunged to their lowest levels in almost 8 years, as the apparel maker, stung by bigger discounts and ballooning costs, sees bleak days ahead amid a stormy retail environment.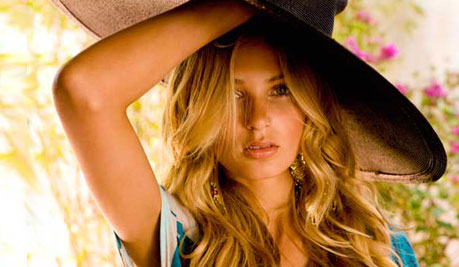 Perry Ellis C&C California
"We have no visibility on what the Thanksgiving weekend and the Christmas season will bring," Perry Ellis CEO
George Feldenkreis
said in a statement.
BB&T Capital Markets analyst Eric Tracy downgraded Perry Ellis shares to "hold" from "buy," after the company forecast third-quarter results below market estimates and slashed its profit forecast for the 2009 financial year.
The grim outlook also dragged down shares of rival apparel chains Liz Claiborne and Polo Ralph Lauren .
"The consumer 'once bitten, twice shy' is likely to hold the reins on spending through the first half of next year," analyst Robin Murchison of Suntrust Robinson Humphrey said.
"Across-the-board estimate reductions reflect the sea change in consumers' attitudes versus merchandise miscues at the companies," Murchison said.
But she maintained her "buy" rating on Perry Ellis, and said it was a good stock to own, given its relevance in private label and branded merchandise, assuming the environment will improve.
COSTS BITE
Perry Ellis, which bought women's contemporary brands Laundry by Shelli Segal and C&C California earlier this year, saw a rise of about $5.2 million in selling, general and administrative expenses for the businesses during the third quarter.
The company also saw an increase of about $4.0 million in markdowns and sales allowances.
The Miami-based clothing maker, whose other brands include Perry Ellis, Jantzen and Cubavera, said it has launched a formal review process to control expenses at its underperforming brands and businesses.
As part of its cost-cutting efforts, Perry Ellis plans to consolidate its Tampa's bottoms production department into its Miami's headquarters and cut jobs in its specialty store businesses and shared services.
The company, which was also hurt by bankruptcies of its customers such as Mervyn's, Boscov's and Goody's, expects a third-quarter profit of 30 cents to 33 cents a share on total revenue of $222.8 million.
This compares with analysts' average estimate of a profit of 52 cents a share on revenue of $227.8 million.
For fiscal 2009, the company expects a profit of 90 cents to $1.10 a share, down from its prior outlook of $1.67 to $1.72 a share. The lowered forecast includes one-time restructuring costs of about 10 cents to 15 cents.
Perry Ellis shares touched a low of $3.51, before recouping some losses to trade down $1.68 at $3.59 Thursday afternoon on Nasdaq.
While Liz Claiborne shares slid 9 percent to $4.28 on the New York Stock Exchange, Polo Ralph Lauren stock fell 1 percent to $39.31. (Editing by Amitha Rajan, Pratish Narayanan)
© Thomson Reuters 2022 All rights reserved.