Philip Green says still working on Baugur deal
LONDON (Reuters) - Philip Green, the billionaire owner of the Bhs department store chain and Arcadia fashion group, said on Wednesday, October 15th he is still working on a deal to buy the debt of Icelandic retail investor Baugur. "I need to do some more work," Green, back in London after a trip to Reykjavik on Tuesday, told Reuters.
Green has been in talks with Baugur, Icelandic banks and the government of the north Atlantic island since Friday. The discussions cover debt, estimated at over 1 billion pounds, across most of Baugur's investments and companies.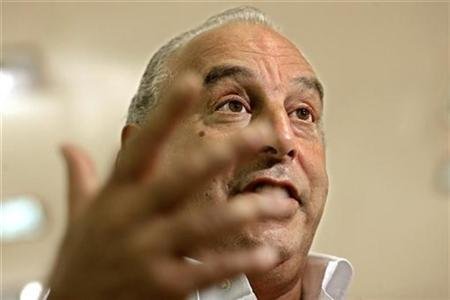 Some of Baugur's debts are with major Icelandic banks which have been nationalized in the country's banking crisis.
Buying Baugur's debt would give Green considerable influence over the investment group's high street fashion interests, which include Jane Norman, Whistles and a 49 percent share in Mosaic Fashions -- owner of Oasis, Principles, Karen Millen, Warehouse and Coast -- as well as supermarket chain Iceland.
Baugur also owns stakes in UK retailers Debenhams Plc , French Connection Group Plc , Moss Bros Group , Woolworths Group and iconic toy store Hamleys.
The Financial Times reported on Wednesday that Green was looking to buy Baugur's entire business, not just its debt.
"It's one and the same thing," he told Reuters.
Green said on Saturday he would use his own money to fund any deal.
On Tuesday Baugur said it had not appointed advisors and had no plans to put its UK business into administration, a form of creditor protection.
Meanwhile, the Financial Times also reported that Green could face competition for control of Baugur from private equity groups TPG, Permira and Alchemy.
A spokesman for TPG and a spokeswoman for Permira declined to comment. Alchemy was not immediately available to comment.
For a FACTBOX on Baugur's investments double click on. For a FACTBOX on Philip Green click on.
(Editing by David Cowell)
© Thomson Reuters 2023 All rights reserved.