Playboy to continue aggressive cost cuts in 2009
NEW YORK (Reuters) - Playboy Enterprises Inc, publisher of one of the world's best known adult magazines, plans to continue "aggressive cost cutting" across the company in 2009 after cutting 14 percent of its workforce in 2008, according to Chief Financial Officer Linda Havard.
"Expense cuts in domestic publishing have been and will continue to be aggressive," Havard told a UBS analyst conference on Tuesday, adding that these trends would continue in 2009.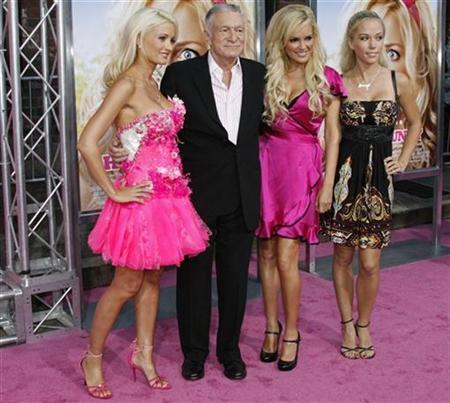 The executive declined to give any job cut estimate for 2009, but said cost cutting would include the rest of the company, as well as the publishing department.
Because Playboy magazine acts as a form of advertising for the rest of the company's products, Havard said she sees it as a worthwhile investment, even with annual losses of up to $10 million.
"Single digit losses in publishing still represents a worthwhile investment," she said.
The comments came a day after Playboy chairman and chief executive Christie Hefner, 56, daughter of Playboy founder Hugh Hefner, said she would relinquish her role as CEO on January 31.
Other executives at the conference said the company's brand licensing business was being hurt and would continue to be hurt by the "dismal" retail market.
But they also outlined growth prospects for products such as Playboy underwear in markets such as China and India and new products such as fragrances. It is also looking to grow in regions such as Latin America.
They also noted that, after just two months, the company said its first men's fragrance was leading sales at some drugstores in countries such as Italy and the United States.
(Reporting by Sinead Carew; Editing by Andre Grenon)
© Thomson Reuters 2022 All rights reserved.