Prada H1 revenue buoyed by robust Asian growth
Italian fashion house Prada SpA , which competes with Louis Vuitton and PPR's Gucci, posted a 36.5 percent jump in first-half revenue, buoyed by strong growth in Asia, with sales driven mainly by its Prada and Miu Miu brands.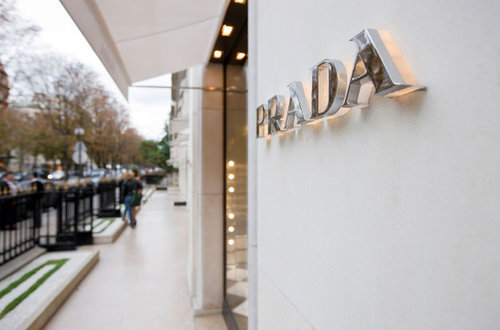 Prada on Avenue Montaigne, Paris / Photo: Prada
Revenue for the six months ended in July rose to 1.55 billion euros ($1.9 billion), the Milan-based maker of luxury bags and clothing said on Monday.
Asian demand for high-end brands has helped shield luxury companies from the brunt of the European slowdown, although the slowing Chinese economy is weighing on the sector's outlook. Concerns were assuaged somewhat when
Hermes
and Remy Cointreau reported good growth in emerging markets.
Asia-Pacific achieved the best performance with revenue growth of 45 percent, followed by 37.3 percent in Europe, 34.2 percent in Japan, 31 percent in the Americas and 21.7 percent in Italy, Prada said in a filing to the Hong Kong bourse.
Prada, which listed in Hong Kong last year, opened 28 new stores during the period, bringing the total number of directly operated stores to 414.
The company beat forecasts in June when it said first-quarter net profit more than doubled as its focus on Asia paid off. But it warned that a deepening euro zone crisis could scare away free-spending tourists who have insulated luxury firms from an uncertain global economy.
Prada is scheduled to announced its half-year earnings on Sept. 24.
The outlook for luxury goods companies has been overshadowed by the economic slowdown in China, the world's third-biggest market for personal luxury goods. Britain's
Burberry
said in July its sales had been hit by China.
Prada's shares have gained more than 50 percent so far this year, outperforming an 8.5 percent gain in the benchmark Hang Seng Index.
The stock closed 2.5 percent higher at HK$53.65 in Hong Kong, before the revenue announcement.
© Thomson Reuters 2022 All rights reserved.