Première Vision arrives in Japan and Brazil
Première Vision, the textile manufacturers' trade show, is continuing its internationalisation. After New York, Shanghai, Beijing and Moscow it will be branching out into Tokyo and Sao Paolo, with first editions for these new additions planned for the beginning of 2010.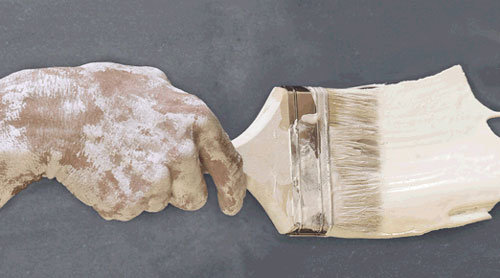 Première Vision edition September 2009
The organizers of the trade show have decided to stick close to the key fashion and textile markets and as such, even though the Parisian edition remains the largest, they have been expanding their presence for the last ten years.
As a result, on the 20th and 21st of January 2010, with the support of the ABIT (Brazilian Association of the Textile Industry, ed.) will be the first edition of Première Brasil by Première Vision.
Created as a joint-venture between Première Vision and a Brazilian company Fagga Eventos, subsidiary of the French
GL Events
, also a shareholder of Première Vision, the trade show wants to conquer a vibrant market. A large number of local producers are expected to attend, notably Brazilian companies which constitute the core of the fashion industry offerings in the country. The rest of the exhibitors will consist of international businesses that are interested by the opportunity for development in the region.
In the end, around a hundred exhibitors have already confirmed their presence and come from four main sectors: Denim, largely dominated by Brazil, Sportswear, Elegant and finally Knit and Beachwear.
As for the Japanese session, Tokyo will see this trade show in March 2010. Here, Première Vision has joined up with an existent event, that of the Japanese agents of European textile companies: Jitac European Textile Fair, which brings together some 70 agents representing more than 500 suppliers.
Until now led by the association of Japanese textile agents, called Jitac (Japan Imported Textiles Agency Council, ed.), this trade show will from now on be called Première Vision Tokyo/Jitac, finalizing exchanges of procedures and visibility that have been underway for the last 8 years.
As with previous years, the newly named event will welcome Japanese agents, but also present will be direct representatives of international businesses from woolens, wovens and accessories which have been selected by Première Vision. Around fifty of these latter are expected to attend.
The Parisian version of the event will open of the 15th of September and will be open for four days at the Parc des Expositions. Whilst Première Vision is spreading itself out abroad, it is still Paris that has kept its status as an international meeting place for some 680 exhibitors coming from more than 100 countries. The latest edition saw a drop of 18% in its visitor figures, though there are hopes that this September will see an upturn in fortunes.

By Jonathan Fulwell (Source: Emilie-Alice Fabrizi)
Copyright © 2023 FashionNetwork.com All rights reserved.