Puma announces results of first environmental account
"Gaining a better understanding of the source of the natural goods and services PUMA relies on and the declining availability of the basic resources required for our business growth, will help PUMA build a more resilient and sustainable business model and ultimately better manage its impacts on the environment.", explained Jochen Zeitz, Chairman and CEO of Puma and Chief Sustainability Officer PPR, on May 16th during the brand's first environmental profit and loss account.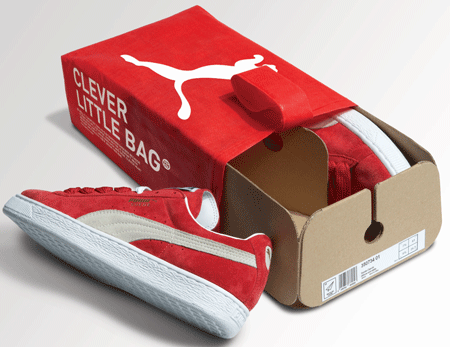 Puma footwear
Puma has decided to take sustainability initiatives and to "play the transparency card". The brand's first results revealed that the direct ecological impact of its operations comes to 7.2 million euros and another 87.2 million from its suppliers. In total, this leads to an overall environmental impact of greenhouse gas (GHG) and water consumption of Puma's operations and the supply chain of 94.4 million euros. The company chose GHG emissions and water for the first analysis in their Environmental Profit & Loss Account as they were considered to be the most significant environmental impacts.
The economic valuation of these impacts – calculated by
PwC
and Trucost - estimated that "Tier 4" suppliers account for 36% of the total GHG (16.7 million euros) and 52% of water consumption (24.7 million), "indicating that the most water intensive activity in the production of a t-shirt occurs at the initial step – the cultivation of cotton", the group explained.
Puma has set itself a target of 25% reduction of carbon, energy and water consumptions for 2015, which it can only achieve with the help of its suppliers and subcontractors.
This analysis, plus more results to come in Autumn, will together make up Stage 1 of this three-stage report, ultimately leading to the "development of an all encompassing Environmental, Social and Economic Profit and Loss Account".
Stage 2 will tackle social factors such as fair wages and working conditions, enabling the development of an Environmental and Social P&L account, while Stage 3 values the social and economic benefits from Puma's operations.
Copyright © 2023 FashionNetwork.com All rights reserved.