Puma welcomes Arne Freundt as new global strategy director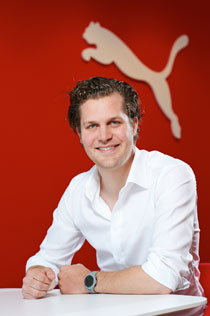 Arne Freundt
Puma
puts a lot of trust in young executives. The German sportswear maker has just appointed 31-year-old Arne Freundt to the post of global strategy director. He succeeds
Franz Koch
, 32, who was recently promoted to chief executive officer of the company.
Jochen Zeitz
remains as chairman of the board of directors and of PPR's Sports & Lifestyle division.
Prior to joining Puma, Arne Freundt worked for six years at Siemens Management Consulting, an international management consulting service created in 1996 by the Siemens Group.
Copyright © 2023 FashionNetwork.com All rights reserved.