Quiksilver gaining momentum Europe
For the past six quarters, there have been warning signs. And now, for the first time in a year and a half, net European sales on a comparable basis have increased at Quiksilver.Inc. This is a significant event for the group which speacializes in the surf sport and lifestyle, which could validate its ambitions to develop its multi-brand concept Boardriders, which will open an event in the next few days in Chamonix. For the fourth quarter, ended Oct. 31, Quiksilver's net sales amounted to 212 million USD, up 11% after a favorable exchange rate compared to last year. Or, in euros, an increase of 6% for a total of 152 million.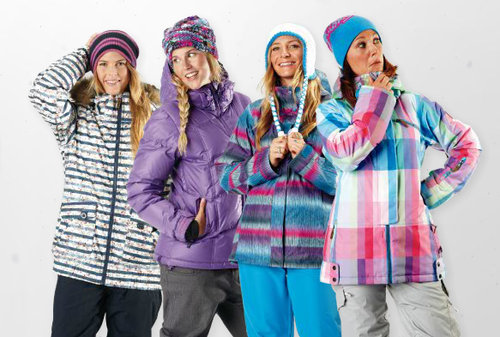 Quiksilver highlights the steady increase in Roxy sales over the last five quarters. Visuel Roxy.com
Also positively affected by the change, its operating income increased by 43% to 23 million euros, making Europe the leading contributor to the group. While America still represents 192 of the 418 million euros in the group's net sales, in terms of operating income this market went down 25% to 7 million euros.
In the Asia-Pacific, the group is suffering greatly as well, with sales showing a 2% increase to 63 million despite a favorable exchange rate, and an operating profit that is in the red by more than two million (-134%). On this fourth quarter, the group's overall sales increased by 10% while its operating income suffered a decline of -31% to 18 million.
"We have made investments in fiscal year 2011 to deliver better products for all brands, but we are very pleased with the performance demonstrated by
Roxy
which continues to hold its market share and whose turnover has grown steadily during the last five quarters, said Robert McKnight, CEO of Quiksilver Inc. in a press release. Moreover, despite an uncertain environment in some parts of Europe and Asia-Pacific, we continue to see strong growth in our emerging markets and are developing around the world."
Asia-Pacific in sharp decline
For the full fiscal year, Quiksilver saw its net sales increase in America, its biggest market, but decline in Europe and the Asia-Pacific region. Overall, sales increased from 1.41 to 1.5 billion euros. Operating profit fell drasticaly, however, by 66% to 32 million euros, hit hard by losses in Asia Pacific amounting to 64 million euros while the region had amassed 9 million euros last year. Results in America (+7%) and Europe (19%), the number one contributor, did not offset this fall. The group's enterprise value declined from 164 to 153 million euros this fiscal year 2011.
Copyright © 2023 FashionNetwork.com All rights reserved.