Ralph Lauren assumes direct control in South Korea
Polo Ralph Lauren Corporation (NYSE: RL) announces on Friday it has reached an agreement to assume direct control of its wholesale and retail distribution from its licensee, Doosan Corporation, in South Korea, beginning January 1, 2011.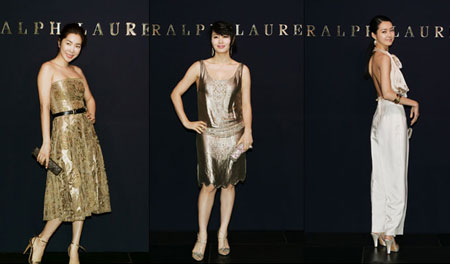 RL flagship store opening May 22nd 2009 in Seoul, Korea
After 12 years of collaboration, total purchase price will be approximately $47 million, and to be confirmed at closing on December 31, 2010.
Ralph Lauren, Chairman and Chief Executive Officer says "South Korea is one of our largest markets, and consumers there have developed a strong appreciation for our iconic lifestyle sensibility."
Strategic Vision in Asia
The group's Asian strategy was first implemented with acquisition in Japan in 2007 then in 2010 several other markets were penetrated, so Roger Farah, President and Chief Operating Officer identifies their future development; -
"We are looking forward to a fully integrated Asian strategy that includes South Korea, and leverages the Hong Kong-based leadership, expertise, and infrastructure we have established over the last year in order to optimize the unique opportunities of each country."
Doosan Corporation currently distributes Polo Ralph Lauren product through approximately 175 shop-in-shops and five freestanding locations throughout South Korea.
By Rosie Hart
Copyright © 2022 FashionNetwork.com All rights reserved.