Renzo Rosso: "I hope to complete an acquisition before the end of the year"
The founder and chairman of Only The Brave (OTB) continues to ride a wave of success with a strong refocusing of his historic Diesel brand on women and with his premium line Diesel Black Gold, which is about to open two new stores in Tokyo and Paris, following one in New York.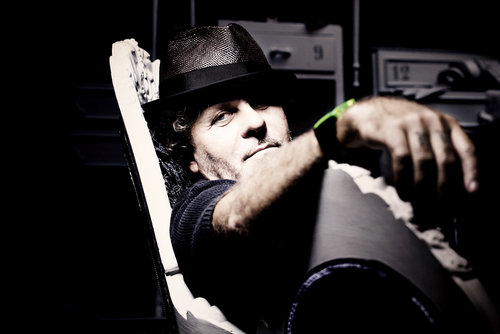 Diesel boss, Renzo Rosso.
FashionMag.com: For the second season, you participated in the Milan Fashion Week with the Diesel Black Gold show. How is this premium line doing?
Renzo Rosso
: We are very excited because we are starting to distribute Diesel Black Gold in department stores and it is working. This is very important. We also opened our first store in New York. We are now working more on the details of the collection, which is designed by a team of inhouse stylists under my supervision. But they are the ones creating the collection, because I've never drawn in my life. There is a lot more research involved. I am a big fan of the product and to succeed in creating a collection full of innovation and technical expertise while still remaining simple, that makes me very happy.
FM: Are you planning any openings?
RR
: Yes. For Diesel Black Gold, there will soon be an opening of a Tokyo boutique and then one in Paris. I'd love to be on the St. Honoré, but we'll see ... If we could get to Paris with Diesel Black Gold next summer with the collection being presented in the next few days, that would be fantastic.
FM: How are sales at the group level?
RR
: The trend is positive. In 2011, sales totaled 1,350 billion euros. This year's first quarter started with a double-digit increase. So I would say this is a great moment for the group. Regarding Diesel Black Gold, the growth is clearly in the double-digits.
FM: Are you not seeing a jeans crisis? Aren't you affected by this?
RR
: It's true, there is a downturn in the jeans market. But we moved to a more upscale jeans position, meaning a completely reworked and processed jeans. Everything that is high quality is currently doing very well. And as incredible as it sounds, we have record double-digit growth in denim in all countries.
FM: Including in Italy?
RR
: No. Nor in Italy, Portugal, Spain and Greece. These are countries which unfortunately have big problems right now and it's better not to focus on them.
FM: For one year you have had a strong focus on women. What are the results?
RR
: The repositioning of Diesel womanswear is doing very well. You will not believe it, but we recorded an increase of more than 69% in this segment. It's crazy! It is also significant that this growth rate of 60% for the year is based on a comparable period.
FM: What is your current development strategy?
RR
: We are pushing a lot of expansion in the United States. Actually, throughout North America and Canada, which is a wonderful country. We are growing a lot in China, which I think is a fabulous country for everyone. Then there is also Russia and Brazil. July 18, we are opening a "Planet", one of our large flagship stores, 1,700 square meters, in the Jardins district of Sao Paulo. Our previous distributor for the Brazilian market had financial problems. So we are starting over in this market with a new partner.
FM: Are you planning an acquisition for your Only The Brave group?
RR
: We are in the market. Only The Brave has a positive cash flow, so we have sufficient reserves to take action on the market. I hope to complete an acquisition before the end of the year.
Copyright © 2023 FashionNetwork.com All rights reserved.