Roland Mouret recovers his name, headquarters & flagship
"This has always been part of our plan," he says. The pieces designed by French-born Roland Mouret will now carry his name and have a dedicated flagship.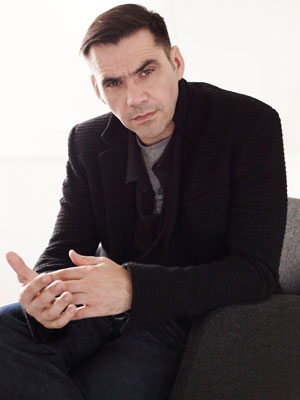 Roland Mouret
The creator of latest Parisian womenswear brand "19RM" and menswear "Mr" (lines co-founded in August 2006 with Simon Fuller), announced the acquisition of the rights for the Roland Mouret brand from Sharai and Andre Meyers whom denied these rights back in 2005 after "managerial differences".
The rights' purchase allows a flagship to open in London next spring. It was first built by the designer and will now host Roland Mouret's headquarters, as well as his design studio and showroom. Over six floors, it spreads itself out next to
Balenciaga
,
Marc Jacobs
and
Lanvin
at 8 Carlos Place, Mayfair.
Original by Julie Manguad. Translated by Rosie Hart
Copyright © 2023 FashionNetwork.com All rights reserved.