Ross Stores profit matches Street view, shares up
NEW YORK, March 19 (Reuters) - Off-priced retailer Ross Stores Inc (ROST.O) posted a fourth-quarter profit on Thursday that matched Wall Street's expectations, as shoppers headed to its stores to buy fashion brands at bargain prices.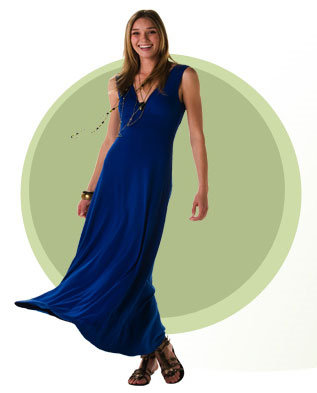 Ross Stores Inc. Spring-Summer 2009
Its shares rose 4.1 percent in premarket trade.
The company's lower prices for brand name merchandise -- from clothes to home goods -- have attracted consumers seeking bargains in recent months as they grapple with job losses, tighter access to credit and weak home values.
Like other off-priced chains, Ross buys excess apparel, accessories and home goods in bulk from manufacturers at prices that can be up to 60 percent below wholesale.
Its net profit rose to $97.4 million, or 76 cents a share, in the quarter that ended Jan. 31, matching the average Wall Street estimate as compiled by Reuters Estimates. It posted a profit of $94.5 million, or 70 cents a share a year earlier.
Sales rose 5 percent to $1.73 billion. During the quarter, same-store sales, or sales at stores open at least a year, fell 1 percent.
Ross, which operates Ross Dress for Less and dd's Discounts stores, benefited from the "huge amount of close-out opportunities in the marketplace," Chief Executive Michael Balmuth said in a statement.
Tight control over the amount of merchandise on store shelves also helped its margins, he said.
In January, the retailer's board approved a 16 percent increase in quarterly dividend, even as other companies such as Macy's Inc (M.N) and Ethan Allen Interiors (ETH.N) have slashed theirs in an effort to conserve cash.
Its shares were up $1.40 to $34.97 in premarket trade from Wednesday's close of $34.10 on the New York Stock Exchange. (Reporting by Aarthi Sivaraman; Editing by Derek Caney)
© Thomson Reuters 2023 All rights reserved.