Safilo partner talks continue, talking to banks
MILAN, June 23 (Reuters) - Safilo Group (SFLG.MI), one of the world's biggest eyewear makers, is still in talks to find a partner to strengthen its balance sheet and has started talks with creditor banks to seek a waiver to its debt covenants.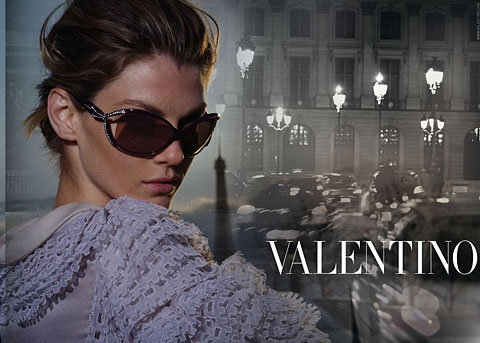 Valentino eyewear from Safilo
The company has started talks with the banks on a possible waiver of covenants should the results at June 30 be different to those agreed with the banks in the convenants, a Safilo spokesman said on Tuesday 23 June,
The bank talks are also aimed at postponing a payment due on June 30, Safilo said in a statement.
In April, Chief Executive Roberto Vedovotto said he hoped to complete talks with a potential buyer by the end of June.
Safilo's main shareholder, Only 3T with a more than 39 percent stake, has been looking for funding to strengthen the company's capital base.
Besides financial problems, Safilo has seen sales fall amid the global economic crisis. At the end of March, its net debt reached 618 million euros ($856.4 million), up from 570 million at the end of 2008. ($1=.7216 euro) (Reporting by Stephen Jewkes, editing by Leslie Gevirtz)
© Thomson Reuters 2023 All rights reserved.