Samuel Alimi : "a price rise is inevitable"
It seems almost as if people are trying to avoid talking about subject. But the price increase in raw materials, and not just that of cotton, is inevitably going to have an impact on margins and on retail prices. Therefore, we decided to ask for the opinion of an expert: Samuel Alimi. Specialised in sourcing, he is the former supply chain and purchasing manager at Morgan, as well as the co-founder of the SL Sourcing group, which works for brands such as Morgan, Etam, Zara, TopShop, Sandro, The Kooples and Caroll. In the following interview, Mr. Alimi talks about how the rise in prices is going to affect the upstream and downstream activities in the textile industry.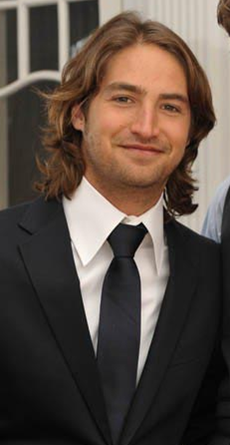 Samuel Alimi
FashionMag.com : Is the rising cost of raw materials going to affect textile production?
Samuel Alimi :
There are no secrets. The current rise in costs, which affects primarily cotton but also wool and synthetics, poses question on the textile sector. Wool cost, for instance, has increased by 48% since the beginning of the year! If we breakdown the factory price of a product made in China today, the cost of raw material makes up 40 to 50%, of manufacturing 30 to 35% and of transport 10 to 15%. And all of these are going to increase, including the price of raw materials, employee wages, but also that of petrol, even more so since the Libyan crisis. Today, transport costs have also gone up by 2.5%, and we do not how far this could go! The rising cost of raw materials and of petrol is also due to speculation, but this is another factor that professionals will be conftronted with.
FashionMag.com : Given your line of work, how do you see professionals in the industry behaving in the current situation?
Samuel Alimi :
Brands and distributors are well aware of the issues, where the bigger players in the market have even set up monitoring units to gather more information. The problem is that no one dares to talk about the need to increase prices. Say that we manage to get the conversation going and we start dealing with the issue and putting things on a timescale: the main goal that sourcing specialists like me have is to secure the supply, to decide on the volume of raw materials and to discuss with manufacturers. At the same time, we also have to make the brands understand that they will not be able to keep the same margins if they do not increase prices. Furthermore, this year brands are going to have to leave enough time in advance for production.
FashionMag.com : Why is that?
Samuel Alimi :
In this line of work, we know that things are always running late. However, with the more significant increase in prices expected to come in 6 to 7 months, we need to start preparing ourselves for it immediately.
FashionMag.com : What does your current work involve, and what is your advice?
Samuel Alimi :
I am currently in search of new factories in countries such as Cambodia, Vietnam and India (in the countryside, not in Delhi or Mumbai), in order to lower labour costs from 10 to 15%. We are working on long-distance and well-ahead production, coming from Eastern Europe or from countries in the Maghreb region for example, but even there we have to bear in mind that Tunisia is a politically fragile country. As for Morocco, all factories are pretty much taken by Zara and other brands from the
Inditex
group. Turkey and other countries from Eastern Europe might be the best choice. I also think that low-cost fast fashion is going to lose its appeal, with people turning to products that are more expensive but of better quality and last for longer. Either way, low cost is going to become impossible. I believe that the rise in prices that we are seeing today is nothing but an epiphenomenon. Furthermore, the increase in demand from emerging countries such as China is going to make the return to lower retail prices impossible.
Copyright © 2023 FashionNetwork.com All rights reserved.