Sergio Rossi's concept stores open around the world
Launched in late 2010 with the transformation of the iconic Sergio Rossi store in Rome, the new concept of Sergio Rossi's stores now extends throughout the world. Developed by the London design company Studioilse in collaboration with the creative director Francesco Russo, it was recently set up in the spaces in London and Geneva.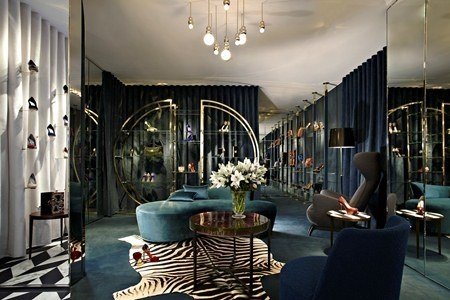 Sergio Rossi in London

Sergio Rossi recently opened a second unit on rue de la Tour Mistress, as well as a space at the
Galeries Lafayette
in Berlin, a shop in Doha, Qatar, and two spaces in the Dubai Mall, at Bloomingdales and
Harvey Nichols
. In Paris, the spaces in the
Printemps
and Galeries Lafayette on Boulevard Haussmann had already changed their look in September.

The Asia-Pacific region was not left by the wayside. The units in Hong Kong (Pacific Place) and Beijing (Shin Kong Place) have just been renovated in accordance with the new concept. A unit has also just opened in Guangzhou. While in Japan, Sergio Rossi reopened its space in Ginza in Tokyo a few weeks ago. The brand has no fewer than 13 luxury brand locations in the region.

Copyright © 2023 FashionNetwork.com All rights reserved.