Sisley celebrates Warhol's pop culture
Benetton Group's label, Sisley will exhibit and auction off 18 motorcycle jackets embellished by 17 artists, for the Andy Warhol Museum in Pittsburgh.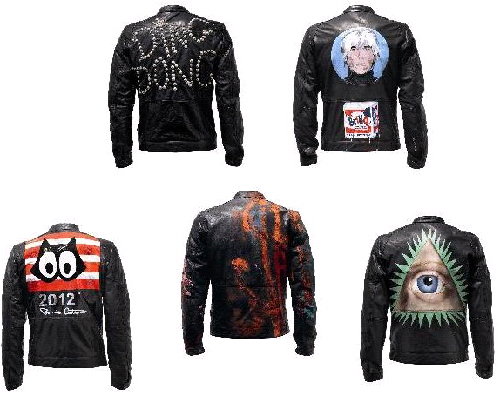 A selection of the jackets
During Milan's Fashion Week on September 22, this initiative led by Glenn O'Brien will present the collection during an exhibition and a ball at the Palazzo Bovar, Corso Venezia 51.In October the exhibition will be then transferred to the Andy Warhol Museum in Pittsburgh and finally in November the jackets will be auctioned off. Proceeds will be donated to the museum during a celebratory gala event (held on October 30, 2010) for its 15th anniversary.
The eighteen leather jackets produced by Sisley will therefore be exhibited at the museum, alongside some pieces from Andy Warhol's personal collection. Some punk and new wave artists like Stefano Castronovo, Ronnie Cutrone, Jane Dickson, Duncan Hannah, Robert Hawkins have also contributed to this exhibition.
Sisley has more than 900 outlets worldwide.
Original by Sarah Ahssen. Translated by Rosie Hart
Copyright © 2023 FashionNetwork.com All rights reserved.