Stefano Poletti for Baccarat
And there was light. Invited for the first time by Baccarat, Stefano Poletti has devoted all his time to a surprising game: reinventing the shine and gloss in precious jewels. Necklaces, pendants, earrings… His creations gorge themselves on light, capture it, holding it for a moment before it's released and ricochets off into infinity.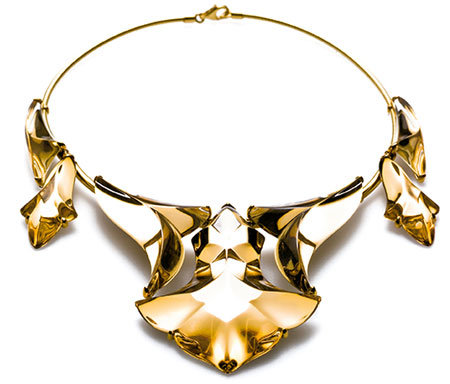 Mondore Or design by Stefano Poletti for Baccarat
The labels Mordoré Or, Mordoré Noir and Mordoré Argent have added two types of necklace in a limited edition of fifty models. These necklaces are sold at €6,600 in gold or €2,800 in silver, whilst the autumn-winter collection 2009/2010 has a price range of €480 to €3,400.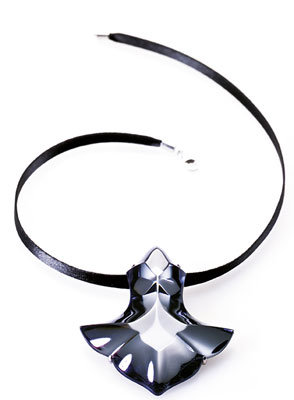 Mondore Noir design by Stefano Poletti for Baccarat
A jewellery designer since 1989 and adept at handling challenges, Stefano Poletti likes to work with other houses, in fashion and crystal making in particular. "He collaborates regularly and with enthusiasm on projects of high quality, into which he breathes his spirit," explained a representative of the brand.

By Jonathan Fulwell (Source: Julie Mangaud)
Copyright © 2023 FashionNetwork.com All rights reserved.