Symrise shares rise on reported interest by Ajinomoto
Shares in Symrise AG rose as much as 7 percent in early trade on Friday, driven by speculation that Japan's Ajinomoto Co was eyeing the German fragrance and flavours maker, having lost out in the bidding for both Wild Flavors and Diana.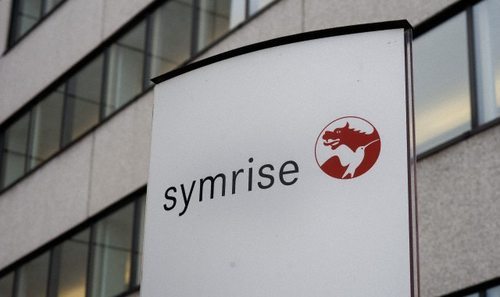 Investor newsletter Platow Brief reported late on Thursday that Ajinomoto had hired a German bank to set up a deal.
Both Symrise and Ajinomoto declined comment.
U.S. agribusiness Archer Daniels Midland (ADM) earlier this week agreed to buy Swiss-German natural ingredient company Wild Flavors for 2.3 billion euros ($3.1 billion), while Symrise earlier this year snapped up French food ingredients maker Diana Group.
Shares in Symrise, which has a stock market value of just over 5 billion euros, rose to a high of 42.05 euros in early trade but pared gains to be 0.7 percent higher at 39.45 euros by 0923 GMT, as doubts grew that a bid from Ajinomoto was imminent.
"We believe that Ajinomoto is planning a major acquisition. However, Symrise is not likely to be Ajinomotos preferred target," DZ Bank analyst Thomas Maul said.
He said reports that Ajinomoto had also made offers for Wild Flavors and Diana indicated the Japanese group was interested in acquiring food and pet food businesses, while 40 percent of Symrise's business was in non-food segments.
Also, some analysts said any buyer of Symrise would likely have to pay between 7 billion euros and 8 billion, which could prove too expensive for Ajinomoto.
Symrise is the world's No.4 player in the market for fragrances and flavours, after Givaudan SA, Firmenich and International Flavors & Fragrances Inc.
Its biggest shareholders are insurer Sun Life with a stake of about 9.6 percent, Gerberding Vermoegensverwaltung with 5.9 percent and insurer Prudential with 4.9 percent, according to data from Symrise's website.
$1 = 0.7331 Euros
© Thomson Reuters 2023 All rights reserved.