Ter et Bantine: Kostas Murkudis named creative director
Ter et Bantine is getting a fresh start with the appointment of German designer Kostas Murkudis as its new creative director. He will also oversee the young line Hache. 

The appointment comes after the Italian ready-to-wear brand's founders, the Bolognese designer Manuela Arcari and former CEO David Agus stepped down in May.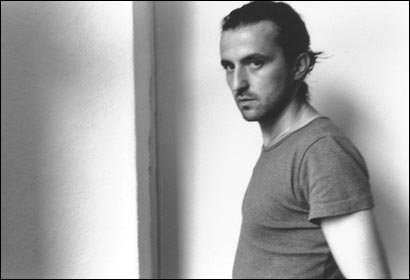 Kostas Murkudis

Arcari and Agus still hold a 20% stake in GFM Industria, the Ravenna, Italy-based company that owns Ter Bantine and Hache, and which produces and distributes the English brand Daks and Daks Sport's women's line under license, and which will also develop Kostas Murkudis' brand beginning with fall-winter 2015-16. 

The remaining 80% of GFM Industria was bought in 2009 by the investment fund Opera Italia, which named Fabio Cavana its CEO in May. 

Murkudis has notably worked for Helmut Lang, New York Industry and the German denim brand Closed. He has also worked at Balenciaga and Pringle of Scotland. 

In joining GFM Industria, the German designer will also revive his own ready-to-wear brand for men and women, which he founded in 1996. He retook control of his label in 2003, having presented the collections from the brand in Paris until 2001.
Copyright © 2023 FashionNetwork.com All rights reserved.