Tesco names new UK board in management reshuffle
Jan 6 - Britain's biggest retailer, Tesco Plc, has revamped the leadership of its domestic board ahead of the arrival of its new UK chief executive, the company said in a statement on Friday.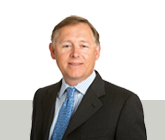 Richard Brasher
Under the reshuffle, Tesco has made eight appointments to a distinct domestic board that will report to incoming UK CEO Richard Brasher.
"I'm very pleased to have such a strong team to run the UK business," Brasher said in the statement. He will take up the role of chief executive of the retailer's UK business from March.
Among the changes, Per Bank, who currently heads Tesco's operations in Hungary, will become the new commercial director for food while online retailing chief Laura Wade-Gery will become commercial director for clothing, electronics and merchandise.
Last month Tesco, which makes about two-thirds of its sales and profits in Britain, saw its share of Britain's grocery market grow for the first time since May.
Tesco will report its Christmas trading update on Thursday.
(Reporting by Caroline Copley; Editing by Gary Hill)
© Thomson Reuters 2022 All rights reserved.