The Kooples postpones collaboration with Pete Doherty following his imprisonment
Not even one month ago, the Elicha brothers, founders of The Kooples, were extremely proud to announce their brand's latest collaboration with Pete Doherty, one of their biggest fashion icons. However, the joy did not last for long. The Kooples has had to postpone the launch of the collection, initially expected for the Autumn season, to Spring/Summer of next year. And the reason for this: the British musician has just been sent to prison.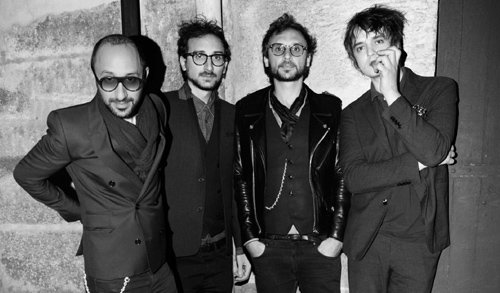 Elicha brothers, head of The Kooples, next to Pete Doherty, on the right.
What the founders called "an unexpected event" seems to have turned their plans upside down, since they were not able to finish the collaboration with Pete Doherty before the latter was jailed in the UK for the use and possession of cocaine. At the earliest, the rock star could be released at the end of summer, although there are no guarantees as the Briton is a habitual offender. Regardless of what happens, even then if would not leave the brand with enough time to do all the marketing and publicity for September.
The Kooples has thus had to postpone the launch of the collection to next season, which it announced with a curious statement: "Working with Pete Doherty is a great adventure. He is a passionate and creative artist, but creativity can also sometimes lead to complications". This will certainly give people something else to talk about, after another recent controversy involving The Kooples in which the brand was accused of promoting anorexia with the use of too skinny models.
Copyright © 2023 FashionNetwork.com All rights reserved.