Topshop forms joint venture with Nordstrom
Topshop, part of the Arcadia retail conglomerate owned by British billionaire Philip Green, has set up a joint venture with Nordstrom, the upscale U.S. department store operator, as it looks to accelerate its growth in the country.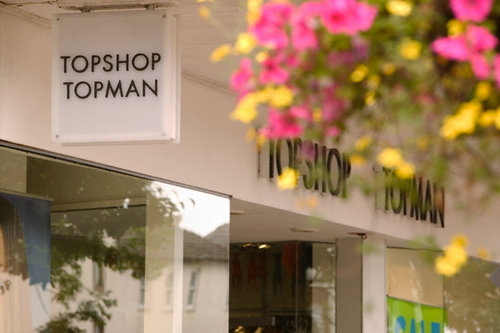 Photo: Corbis
The two groups said on Thursday the deal will see a broad selection of Topshop and
Topman
merchandise sold in 14 Nordstrom stores across the United States, from Austin, Texas, to San Jose, California, and on Nordstrom's website, from September 10.
"I felt Nordstrom, because they are not specifically in our market, was a good reason to go with them, to have a point of difference," Green, speaking by telephone from New York, told Reuters.
"Their customers understand fashion. They just possibly have not had the newness and speed of product that we have, at a more affordable level"
An average 4,000 square feet of space will be devoted to Topshop/Topman merchandise, including exclusive product, in each Nordstrom store, Monaco-based Green said. "I am hopeful it is a deal we can progress way beyond 14 stores."
Nordstrom operates 231 stores in 31 U.S. states, including 117 full-line stores.
The partnership deal will complement Green's plan to open flagship stores in the United States. He already has Topshop/Topman stores in Chicago, Las Vegas and New York, will open in Los Angeles in spring 2013, and is in talks to open a second New York store and a store in Miami.
Green remains in talks to take Topshop to China.
"A lot of people want to talk to us. So, we are working out what is the best way to go there," he said.
The 60-year-old entrepreneur, who bought department store chain Bhs for 200 million pounds in 2000, Arcadia for 850 million in 2002 and has twice tried and failed to buy
Marks & Spencer
, said Topshop/Topman's 319 British stores were trading relatively well despite the wettest April and June on record and a sodden start to July.
"
Mass
market is tough, as everybody knows, but the fashion business, Topshop/Topman, has held up very well," he said.
Arcadia also owns the
Burton
,
Dorothy Perkins
, Miss Selfridge, Wallis and
Evans
brands. It is Britain's largest privately owned clothing retailer with more than 2,500 outlets.
On Tuesday, Marks & Spencer, Britain's biggest clothing retailer, reported its biggest quarterly sales drop in 3-1/2 years, blaming months of rain that kept shoppers indoors.
Green's family was ranked 17th on the 2012 Sunday Times UK rich list with an estimated fortune of 3.3 billion pounds.
(Editing by Dan Lalor)
Copyright © 2023 FashionNetwork.com All rights reserved.