Uniqlo aiming at more than 1,000 stores in China
Tadashi Yanai – president of Fast Retailing – has the US and Europe in his sights as he aims to make Uniqlo the world number one in fashion retailers, ahead of Gap, Zara and H&M, but Asia is above all his target. In an interview with the Financial Times, the Japanese director announced that he wants to open more than 1,000 stores in China in the coming years and a further 1,000 in the rest of Asia. The current count stands at 136 in China, and 181 in the rest of Asia.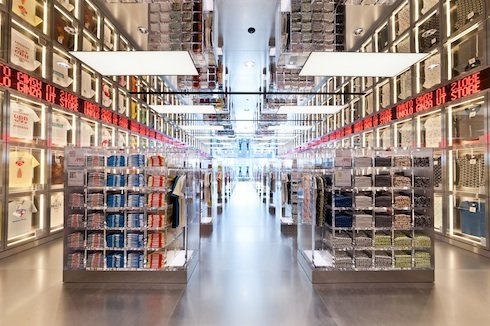 Uniqlo in Tokyo
According to the interview, Tadashi Yanai thinks that enormous expansion in Asia is Japan's best hope for overcoming its economic decline. "It's what I call the gold-rush", he said, referring to the boom in the number of middle-class consumers. "Japan only has a population of 100 million. Asia's population is 4 billion. At least a third, perhaps almost a half, is going to join the middle-class and that represents a huge opportunity for Japanese businessmen".
Another objective of expanding internationally to the world's biggest capital cities is to give Uniqlo prestige in Japan itself. "We've changed a lot in Japan. We're no longer a chain selling bland clothing, but the old image of Uniqlo persists', he said.
For the president of Fast Retailing, store opens in strategic locations in New York and Paris, for example, show that Uniqlo can stand alongside luxury labels such as
Gucci
and Tiffany. Let's hope that the message hits home in Japan, too.
Finally, Tadashi Yanai's insistence on high quality workmanship and Japanese products gives the country's brands a huge chance to successfully compete with Western labels. "The level of quality that consumers expect is probably the highest in the world", he insisted. The same goes for design. Fast Retailing's president thinks that Japanese people are very familiar with Western fashion but aren't at all slaves to it. "We can bring new ideas, new innovations", he said. "I think that it's something that only the Japanese can do".
Copyright © 2022 FashionNetwork.com All rights reserved.